MONSTER Earnings week and new Buyout offer ahead?
Next week, 3rd Quarter 2020 kicks into high gear.  Facebook, Alphabet (Google), Apple, Shopify, Amazon, Starbucks, McDonalds, Exxon & Mobil all report - to name a few.  Will stocks rise or fall?  Expectations are high for some of these companies that have boomed during the pandemic. Will it be however that the best strategy is to sell before the news?  Will we buy Calls or Puts starting Monday? We have not decided yet so there's still time to join us.
As we expect a buyout offer on a stock that we often work with, we hold inexpensive Out of the Money Calls that we bought at a low price. We did this to leverage profits if the underlying stock price rises rapidly as a result of a buyout offer. Obviously we cannot guarantee that a buyout offer will occur soon on this stock but we're confident that the company is being looked at closely by larger technology companies such as Google, Apple & Amazon (and maybe others) so we feel that there's considerable upside in the stock price. The company is also attracting attention from Robinhood investors as well as hedge funds who may agree with us that, at its current low valuation, there's a good chance that the company will attract a higher buyout offer. Last week, the company was upgraded by an analyst who set a new Price Target at double its current stock price. The company operates all over the world from its California base and is benefiting right now from the current "work at home" global trend.  
Especially during times like this, options remain an excellent tool for many investors.  Remember, options investors can profit if stocks go up or down. We'll be ready for whichever direction Markets decide to go.  We hope that you'll join us.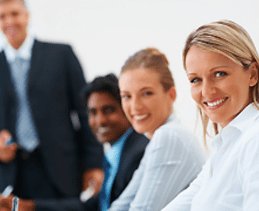 To avoid losses and maximize profits, investors should consider options. Options can be very profitable if stocks fall or rise fast. Usually, we do especially well during times like this. We're preparing our Positions now so we hope that you'll join us.
Options investors can profit whether stocks rise or fall. For example, though most investors experienced severe losses in early 2020, we finished a very successful First and 2nd Quarter 2020. We banked excellent profits (see our Track Record page).​ ​​
Auto trade service is available. No extra costs. Available for many non U.S. residents too. After you start a FREE 7 Day Trial, you'll get full details how Auto trade works.
As results vary from day to day, and week to week, it's important to focus on overall results to see how our Weekly Option Service may help you in the coming months and over the longer term.
Our Clients are in the U.S. and Canada and in 22 other countries. ​We hope that we can work together this coming week, and in the future, on an ongoing basis.
*Past performance is no guarantee of future returns. Not all weeks will be profitable.  All prices are before brokerage. ​ Losses do and will occur. Please see Track Record page for complete details.