Tomorrow, Netflix - beat or bust?
On Tuesday, after the Close, Netflix reports. Will the stock boom or bust? Rise or fall? Netflix has attracted new subscribers world wide (and retained existing ones) by providing great, award winning content. But will this be enough to hold their own against Disney, Apple, Amazon and other streaming competition who are circling like vultures?  Are Netflix's best days behind it? Given this new streaming competition that can only get better as time goes on, Netflix is losing its pricing power that has been its friend for so long. If there is an overall subscriber growth in the last quarter, will it come from the right areas of the world to satisfy investors? We haven't decided yet if we'll take a Position pre-Earnings tomorrow, so we hope that you'll join us.
Options remain an excellent tool for many investors.  Remember, options investors can profit if stocks go up or down. We'll be ready for whichever direction Markets decide to go.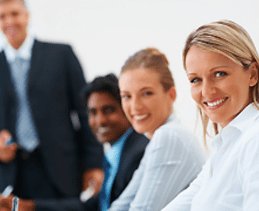 To avoid losses and maximize profits, investors should consider options. Options can be very profitable if stocks fall or rise fast. Usually, we do especially well during times like this. We're preparing our Positions now so we hope that you'll join us.
Options investors can profit whether stocks rise or fall. For example, though most investors experienced losses in 2018, we finished a very successful 2018. We banked excellent profits (see our Track Record page).​ ​​
Auto trade service is available. No extra costs. Available for many non U.S. residents too. After you start a FREE 7 Day Trial, you'll get full details how Auto trade works.
As results vary from day to day, and week to week, it's important to focus on overall results to see how our Weekly Option Service may help you in the coming months and over the longer term.
Our Clients are in the U.S. and Canada and in 22 other countries. ​We hope that we can work together this coming week, and in the future, on an ongoing basis.
*Past performance is no guarantee of future returns. Not all weeks will be profitable.  All prices are before brokerage. ​ Losses do and will occur. Please see Track Record page for complete details.