Will the Fed taper? Is easy money on the way out? These issues will dominate this week + earnings from Nordstrom, Intuit, Urban Outfitters, Toll Brothers, Advanced Auto Parts, Medtronic, Salesforce.com, Snowflake, Box, Autodesk, Express, Dick's Sporting Goods, Shoe Carnival, NetApp, Splunk, Pure Storage, HP, Dell, Gap, Abercrombie & Fitch, Dollar General, Dollar Tree, Hain's Celestial, Ulta Beauty, Peloton, Workday, VMWare, Ollie's Bargain, Marvell, Big Lots among others. Will stocks rise or fall this week?
This week is another HUGE earnings week. However the biggest issue is the Federal Reserve annual symposium, held usually in Jackson Hole, this year remotely. Fed Chair Powell may try to dampen possible taper tantrum on Friday but the word is out - easy money is on a limited leash. Will the Market like what it hears? Or not?  Is this news baked in? 
Options remain an excellent tool for many investors.  Remember, options investors can profit if stocks go up or down.  We'll be ready for which direction that stocks go.  We hope that you'll join us.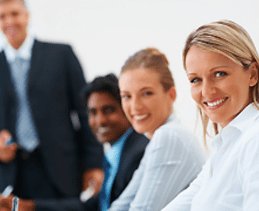 To avoid losses and maximize profits, investors should consider options. Options can be very profitable if stocks fall or rise fast. Usually, we do especially well during times like this. We're preparing our Positions now so we hope that you'll join us.
Options investors can profit whether stocks rise or fall. For example, if Markets are bearish, options investors usually do well. Normally, we bank excellent profits in down Markets (see our Track Record page).​ ​​
Auto trade service is available. No extra costs. Available for many non U.S. residents too. After you start a FREE 7 Day Trial, you'll get full details how Auto trade works.
As results vary from day to day, and week to week, it's important to focus on overall results to see how our Weekly Option Service may help you in the coming months and over the longer term.
Our Clients are in the U.S. and Canada and in 22 other countries. ​We hope that we can work together this coming week, and in the future, on an ongoing basis.
*Past performance is no guarantee of future returns. Not all weeks will be profitable.  All prices are before brokerage. ​ Losses do and will occur. Please see Track Record page for complete details.