7% drop in last 4 weeks - will stocks drop more?
In the last four (4) weeks, both the Dow and Nasdaq have dropped 7% approx. The Dow has dropped about 1,800 pts and the Nasdaq has dropped about 600 pts. Will stocks drop more? Probably. The U.S./China trade war is worsening, not getting better. China senses that, by playing the long game, they will outlast President Trump who does not have the luxury of time on his side. Trump faces an election in 2020, President Xi does not. More and more U.S. business and farmer groups are sounding alarm bells about the harm that the trade war is causing. Worldwide, business is slowing and the U.S. probably cannot escape at least some of the fallout from weaker economies overseas.  Just one of the many bearish issues on the world economic scene can push Markets down dramatically. Remember - options investors can profit if stocks go up or down. We'll be ready for whichever direction Markets decide to go. We hope that you'll join us.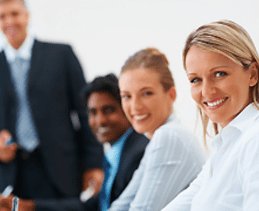 To avoid losses and maximize profits, investors should consider options. Options can be very profitable if stocks fall or rise fast. Usually, we do especially well during times like this. We're preparing our Positions now so we hope that you'll join us.
Options investors can profit whether stocks rise or fall. For example, though most investors experienced losses in 2018, we finished a very successful 2018. We banked excellent profits (see our Track Record page).​ ​​
Auto trade service is available. No extra costs. Available for many non U.S. residents too. After you start a FREE 7 Day Trial, you'll get full details how Auto trade works.
As results vary from day to day, and week to week, it's important to focus on overall results to see how our Weekly Option Service may help you in the coming months and over the longer term.
​We hope that we can work together this coming week, and in the future, on an ongoing basis.
*Past performance is no guarantee of future returns. Not all weeks will be profitable.  All prices are before brokerage. ​ Losses do and will occur. Please see Track Record page for complete details.